like. share. tag. win.
The time has come to #giveheartymoments. And we want to give hearty moments too.
That's why we start with this contest.
How can you participate?
Like the @hearty_moments facebook page
Share the post
Post as many hearty moments as possible
Tag @hearty_moments and use #giveheartymoments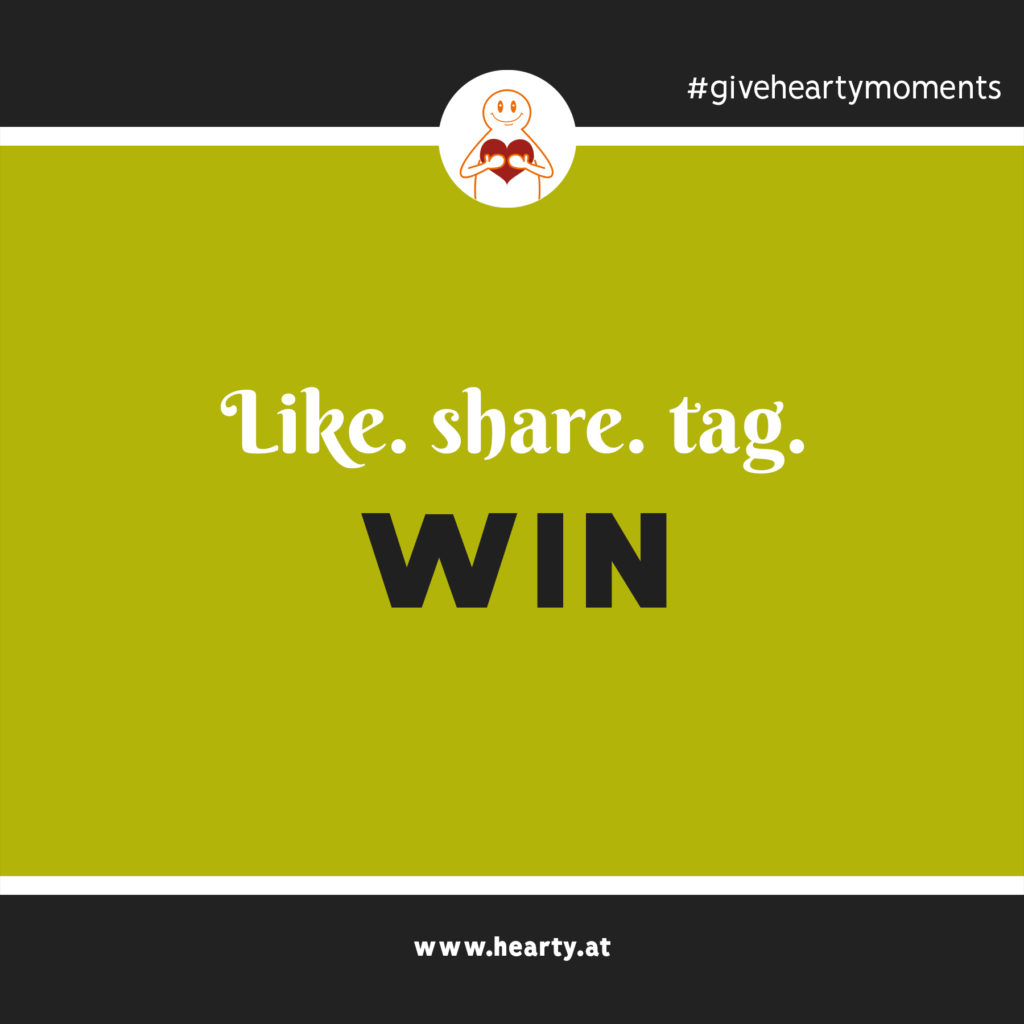 Which posts are #heartymoments posts?
You are having a good time with someone?
Someone gave you a hearty moment?
You gave someone a hearty moment?
– Take a picture and post it on facebook/instagram and tag it with @hearty_moments and use the hashtag #giveheartymoments
Also it's your decision if you want to tell your story behind this very special hearty moment, or not. We want to see so many hearty people out there.
Let's make this world a heartier place together!
You can change the world! <3
What's the prize?
1st place
The 1st prize is the very first Hearty plush toy, a Hearty cup, 2 Hearty bookmarks and 1 free hour: consulting by Ursi Mohr
2nd place
The 2nd prize is a Hearty cup, 1 Hearty bookmark and 1 free hour: consulting by Ursi Mohr
3rd place
30% design voucher by Layoutriot
1 free hour: consulting by Ursi Mohr
How can you win?
Everytime you post your #heartymoments on your facebook or instagram page and tag @hearty_moments, while you also use the hashtag #giveheartymoments, your name will find it's way into the hearty pot. The contest ends on April 29th. The winner will be selected by picking out one name off the hearty pot. So the chances of being picked are higher, the more hearty moments you post. The winner of the like.share.tag.WIN – contest will be informed on our facebook and instagram page and will be tagged on May 5th.